This world-renowned exhibit in Raleigh is not to be missed! Venture to the Art of the Brick exhibition at Pleasant Valley Promenade to experience an art exhibition that showcases over 90 impressive LEGO® sculptures. Since it's only in town for a limited time, here are the top five reasons you won't want to miss this experience this fall
The stunning Art of the Brick exhibit has wowed over 10 million guests around the world, from European cities like Milan, Toulouse, and Brussels, to cities across the U.S., currently showing only here in Raleigh, as well as Atlanta!
Not only have millions of adoring fans been swept away by this LEGO® art exhibit, but CNN has named it "one of the ten major exhibitions in the world," so we suggest seeing these incredible works of art before it leaves Raleigh for good!
After leaving his career as a corporate lawyer in NYC, Nathan Sawaya has built an incredible path as a modern contemporary artist in the LEGO® medium. He takes everything from unexpected everyday objects like pencils or umbrellas to famed artwork like Michelangelo's 'David' and transforms them into unique pieces of art using millions of LEGO® bricks. Lucky for Raleigh residents, you can now see his work up close for the first time!
Speaking of famous works of art you can see at Art of the Brick, there's quite a few pieces you can get a closer look at. You'll feel as if you stepped into a museum with the attention to detail on these pieces. A few of the notable works include Gustav Klimt's 'The Kiss,' Van Gogh's 'Starry Night,' Edvard Munch's 'The Scream,' and Da Vinci's 'Mona Lisa' which are just some of the highlights! If you have kids, this is the perfect way to show them some of the world's most famous artwork in an incredibly fun way.
The entire family can get hands-on—and the kids will absolutely love this part of the exhibition to build their own LEGO® masterpieces from scratch. 
 Julie B. –  "It exceeded our expectations!"
Kelly B. – "It was great. Amazing what can be made from legos. We were able to take our time and go through at our pace."
 Becky A. –  "Spent 90 minutes looking at the exhibits and letting grandchildren play in the interactive area. We all enjoyed every minute of it!"
This exhibition is rated with a 4.8/5 on Google and has so many incredible aspects and is the only place you can see large-scale LEGO® art created by the one-and-only Nathan Sawaya. See it now before it leaves Raleigh for good!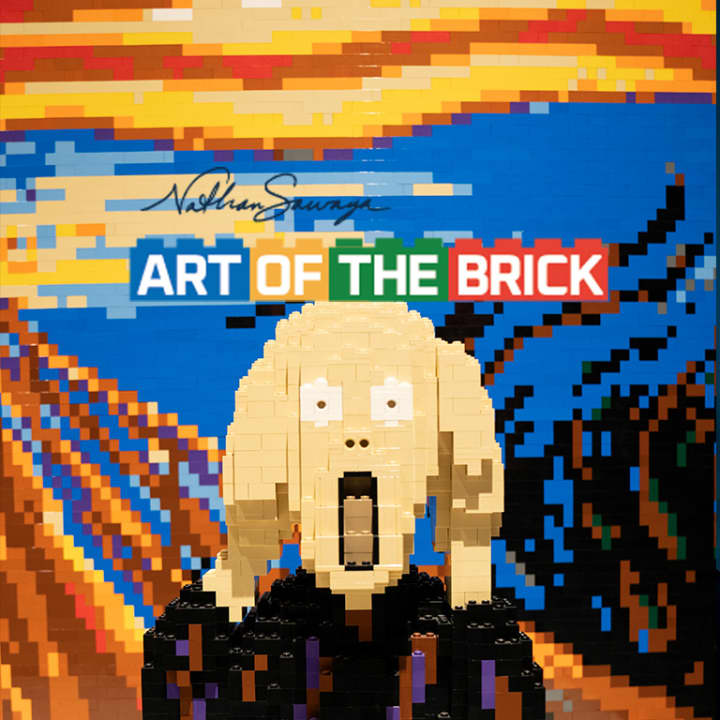 Art of the Brick: An Exhibition of LEGO® Art
---